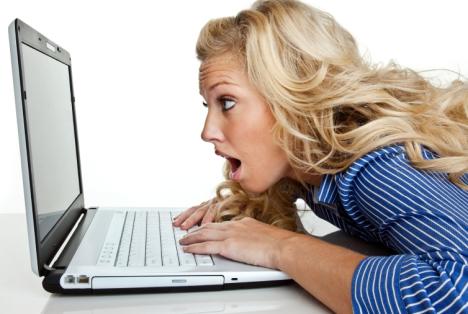 SEO looks very different today than it did just a few short years ago. Google is on an aggressive mission to clean up the web, and it is easier now than ever to have your website penalized (or worse, de-indexed) if it violates Google's policies.
Despite all the recent changes, SEO is not dead. However, you need to avoid the old strategies if you want to have a web business built upon a solid foundation.
Here are five SEO mistakes that will send your online business to the graveyard.
Over-Optimizing Your Site
Stuffing keywords into your pages, tags, titles, and anchor text is a huge no-no, yet it is still being done by too many webmasters. Keyword stuffing used to work incredibly well, but doing it now is online business suicide.
Yes, it is helpful to use keywords in different places throughout your site, but it's very easy to overdo it if you're not careful.
The best way to avoid keyword stuffing is to write for humans first.
Indiscriminate Link Building
Dip into an online marketing forum where SEO services are being offered, and you will find service providers offering to build links to your site from all sorts of blogs, forums, directories, etc. Amazingly, there are countless business owners that don't hesitate to pay for these kinds of services.
The problem is that most likely, the links are going to come from lots of irrelevant low quality sites. Google is punishing sites with too many low quality links.
A small amount of links from quality related sites is better than thousands of links from low quality unrelated sites.
Failing to Diversify Anchor Text
Another fatal mistake that can kill your online business is having too many anchor text links with your primary keyword. In the "new" world of search engines, diversity is the key.
Only a small percentage of all your links should use your main keyword as the anchor text. The rest should use a variety of generic text (e.g. click here) and naked URLs (mywebsite.com).
Excessive Home Page Linking
Google's algorithms are programmed to analyze your link distribution – how many links are pointing to the home page versus how many are pointing to internal pages. If too many links point to the home page, it raises a red flag. It looks manipulative.
If you are going to engage in active link building, make sure to give your internal pages as much love as you give to the home page.
Focusing Too Much On Links
In the past, site owners thought about building links first, and content quality took a back seat. Now, it should be the other way around.
Creating high quality content can now be thought of as part of SEO. Why? If your content is good, visitors will link to your site from a multitude of places with different anchor texts. This helps your site maintain a credible profile for Google's ranking algorithms.
Also, social signals are now a component of Google's algorithms, so you want to create good content so your site will be shared in various social networks.
Write quality articles with catchy headlines. Add relevant photos and occasionally, an engaging video. Add social buttons to every page in multiple places so visitors can easily share your content.
Conclusion
It is still very much possible to rank for competitive keywords without using aggressive SEO tactics. Focus on creating great content, actively but carefully build links, and you can have a thriving online business for years to come.