The best type of links profile to build for any website, is one that looks natural and doesn't appear to have been bought or bargained for. These types of links profiles are the ones that are designed to look as though they developed entirely naturally and without the intervention of an SEO company, or even your own SEO efforts.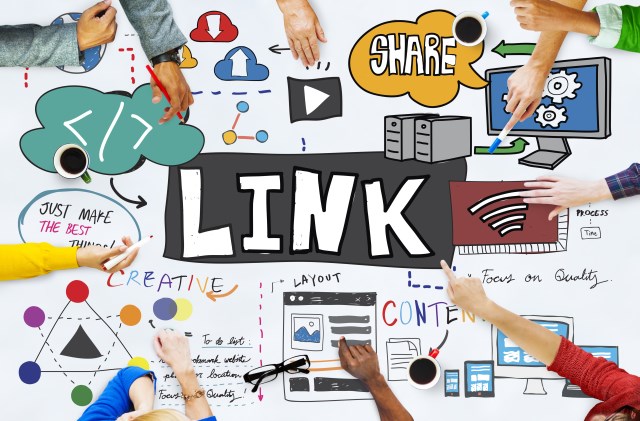 The thing to keep in mind is that Google doesn't want to see companies or site owners 'manipulating' the variables to get to the top of the SERPs. Rather, it wants to see websites that are genuinely so well managed and written that they will attract links from other big sites and that they'll be shown across social media.
So how do you ensure that your links profile looks natural in this way?
Vary Your Link Text
The anchor text that is underlined when you create a link is absolutely crucial. Back in the day, the easiest way to make this work was by generating as many links as possible, all using the same search term. This helped Google to identify that your site was relevant specifically to that search term and thus could help you climb the SERPs.
But that was much too easy to manipulate and a smarter, Penguin-powered Google now looks at this as a sign of a company or site owner trying to game the system. This is very easy to identify too – if all of the links to a website are consistently using the exact same text in their anchors, then this is very likely to have been the work of a marketer rather than a natural occurrence.
To solve this problem, make sure that the links you create use a variety of different terms. Sometimes you should use your keyword. Sometimes you should use a synonym or version of your keyword. And sometimes you should use your URL, or just the word 'here'.
Vary Your Link Locations
Google has made it clear that site owners should build high quality links rather than a large quantity of links. Thus, a lot of marketers and site owners have focused all their efforts on targeting top blogs and other high quality websites. Meanwhile, they disavow any smaller links.
But now consider how this actually looks. Imagine a site like the BBC or Bodybuilding.com. Do you think these sites only have links from the most reputed sources? Or do you think they have a few low quality ones thrown in there, too?
As you can see, variety is actually a key indicator of a genuine, organic link profile.
Use Link Bait
The best way to get all these natural looking links? Encourage users to make them for you! The best way to do that is with 'link bait' – content that is so high quality that people will want to link to it of their own accord.
And there are also some strategies you can use to create link bait, too – for instance, making your content a comprehensive resource that other posts can point to.